The following information is from the city's website.

MHA Environmental Impact Statement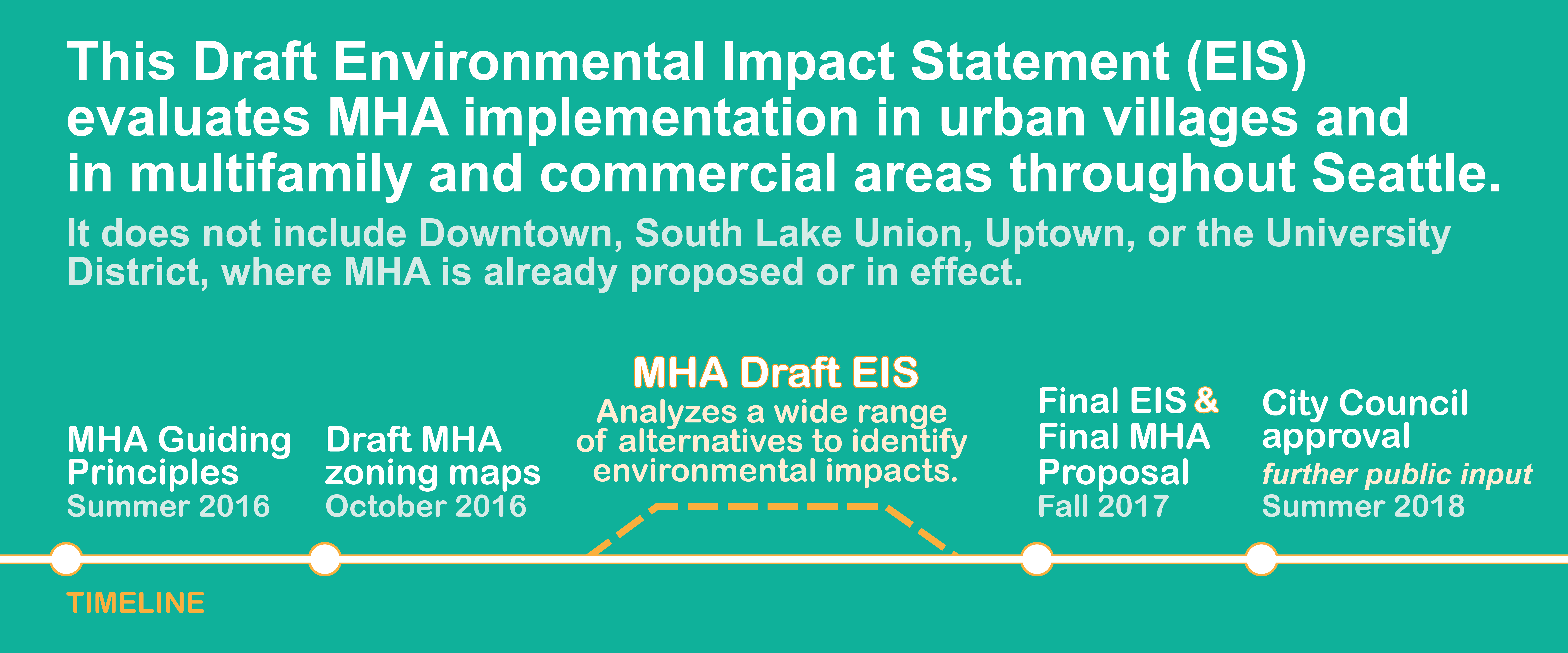 Draft EIS Comments
We published the Draft EIS on June 8, 2017. The comment period is open until July 23, 2017. Please comment using our online form, by email to MHA.EIS@seattle.gov, or by mail to:
Office of Planning and Community Development
Attn: MHA EIS
PO Box 34019
Seattle, WA 98124-4019
For more information about the environmental review process watch our What is an EIS? video. The Washington State Department of Ecology also has information about SEPA and the EIS process. 
Mandatory Housing Affordability Draft EIS
Our Draft EIS studies three alternatives: a No Action Alternative and two different Action Alternatives. The Draft EIS identifies and describes potential impacts on the environment that could occur as a result of zoning changes to implement MHA. In October 2016, we published a first draft of the proposed MHA zoning changes. The alternatives studied in the MHA Draft EIS are not a direct reflection of public feedback received on the draft MHA zoning maps published in October 2016. Why not? Because the Draft EIS studies a much wider range of options and uses the results of the analysis to better understand the potential impacts of a final proposal. We developed the alternatives with public input about what we should study, but none of them represents a specific preferred alternative. Our Final EIS will include a preferred alternative that reflects public input.

Use our draft EIS web map to see the zoning scenarios for Alternative 2 and Alternative 3 analyzed in the Draft EIS.
MHA Draft EIS (entire document)
MHA Draft EIS (all appendices)
Introduction and Table of Contents 
1.0 Summary
2.0 Description of the Proposal and Alternatives
4.0 References
Appendices